Welcome to One Page Websites. We are fully dedicated to your business and getting it known throughout Ireland and the World. One Page Websites for business in Kerry, Cork, Limerick, Tipperary, Dublin, Galway & Ireland
We Help Small Businesses Get Online and Stay There!!!
Website Features and essential marketing features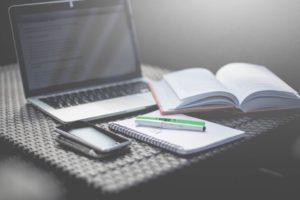 Get a professional looking website for your business built quickly and cheaply Includes your web hosting and business details Business Essentials single page site establishes a web presence for your business Can easily be upgraded to add extra pages, forms, blogs, checkouts and other functionality you require Layouts can be tailored to your business with your images, content and logo added for you Responsive design allows your website to work on mobiles, tablets, laptops and desktops
The colour of the layout and the images can be changed to match your business.
Trades Website Consultants
We will add your content and images to the site for you. We will sort out all of the technical stuff including the DNS, hosting and email. Once you are happy with the site we will put it live and allow it to be indexed by Google and other search engines. We will help you maintain your website and can offer practical advice on SEO, content and online marketing. One Page Business Websites we promote your products and services and design sub sites to help businesses get their fair share.
We provide seo services to Trades The web pages provided by One Page Business Websites can be altered to suit all types of business and is highly beneficial to either businesses with web sites of their own, businesses with no internet presence, businesses using Facebook can have traffic sent to social media, helping to get their business – out there. One of the most effective and inexpensive ways to promote your business on the internet Our business website including business information, description and images of your business. It a running start to any Irish Startup Business or business start need a kick start. All websites are create on a sub-domain of this and other websites i.e. yourbusiness.onepagebusinesswebsites.com
What we do
Your business, your site using your choice of colours, your logo and phone number Each paragraph is written so that search engines will give importance to key words and search terms Overview of what you do and services you provide in what location Each web page has its own unique internet web address which can be used for news paper ads / Done Deal etc. Images can be added within the text Your email and phone number are added so potential customers can contact you directly A Google map of your location
Irish SEO and Website Design
Pinguis Web Design, offers top class web design that will get your site noticed. I will provide you with the tools to make your business a success online. Your new website will change the way you do business forever. Business Listings.
Google Optimization Websites
Search engine optimisation is vital to ensure your website appears at the forefront of search results. Thus increasing the amount of customer visits to your website and ultimately increasing sales of your product or service. We are optimisation experts that are lately interested in Trades/Roofing SEO.
Websites Promotion in Ireland

Pinguis Website Design will also register your new domain name free and host your website. We are a one-stop shop. All packages include Linux Website hosting, domain registration free and free Graphic Design and email for your business website. With your business Website from pinguisweb design in kerry. You can include all your business information, a good write up and images of your business and multiple pages. As much storage as you need. Get a running start to any Business with this free Startup Business Website Offer in Ireland. We guarantee placing with search engines. Pinguis Website Design create Business Websites both free & full Websites for Business. We provide the website you supply text, images and guidance. Everything a great website needs. 100% Irish Websites supporting Irish Business. The ideal package for small businesses, bloggers, portfolios, artists, nonprofit organizations, local builder, plumber, tiler, mechanic, gardener, roofer and one day events. We design flexible websites Starter Websites free we deliver top quality free website designed. Promoting your brand while providing top quality websites. We specialise in business websites providing quality. We believe a happy clients will further promote our business and spread the word. My business is built around providing great customer service and quality web design, a personal approach that no other Web Design company offers. Take a look around the site and view some of the websites we have designed. There's no other web design service that can offer this quality and at a great price too. We offer Professional Website Design in Kerry and Cork for Ireland. Website Hosting, free Sub Domain Registration with your choice of sub domain name, Content Management Systems. Free Support. Everything your simple site needs and more. Guaranteed place in Google search. We build Tradesmen Website Design for Plastering, Electrician Website, Wall Chasing, Ground Work Websites to Machinery, Power Tools to Dog Grooming, Online Sales and Car Sales Sites Website Design. We have numerous roofing clients we built roofing websites and promote them as in details and link to the page i.e. go to http://www.roofersdublin.org